The Sophie Lancaster Foundation
Stamp out prejudice, hatred and intolerance everywhere
Teaching the importance of tolerance and inclusivity.
Stimulating and encouraging conversations about prejudice.
Celebrating difference, music and individuality.
WE NEED YOUR HELP, TOGETHER WE ARE S.O.P.H.I.E
Sophie Lancaster was a young woman who was murdered for being different. She and her boyfriend were creative, artistic people who dressed in their own unique way. They were attacked by a gang of five boys in a park in Bacup, Lancashire on 11 August 2007. The gang attacked Sophie's boyfriend first and then turned on her, carrying out a brutal and sustained attack. Sophie remained in hospital for 13 days, before following medical advice, the family agreed to life support being switched off. Sophie died on 24 August 2007; she was just 20 years old.
Sophie's mother, Sylvia, had seen at first-hand the abuse and prejudice her daughter had previously been subjected to, because of how she dressed. During the long hours at hospital, Sylvia decided that when Sophie was better, they would go into schools and talk to young people about difference, and how it is ok to be who you are and express yourself in your own way. Sadly, Sylvia never got a chance to do this with Sophie.
Sylvia was determined that she would carry on this work and The Sophie Lancaster Foundation was established as a lasting legacy to a beautiful life cut short by violence. The charity works to promote tolerance and acceptance for others – however we are different, and champions alternative people in our communities. The Foundation's mission to stamp out prejudice hatred and intolerance everywhere, can be summed up in one word.
S.O.P.H.I.E
Sylvia very sadly and unexpectedly died on 12 April 2022. Her legacy is that Sophie will never be forgotten. For the last fifteen years of her life, Sylvia tirelessly worked to combat prejudice and intolerance and in doing so, changed the hate crime landscape forever. We are very proud of all she achieved and will do all we can to continue her work in fighting prejudice and supporting the alternative community.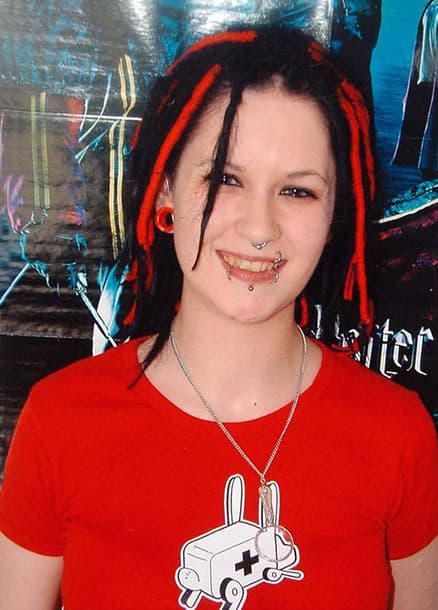 "In my 13 years of teaching, I have never seen a reaction from children like that. It was so powerful and something I will never forget. I strongly believe this will have an impact on the children for the rest of their lives. The discussions once the Foundation left were amazing. They talked about how they felt guilty about the comments made and have learnt that you should not judge someone based on first impression. We talked about how we can use this to educate others."
Assistant Head, Primary School, Lancashire