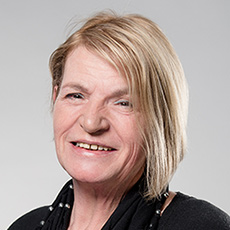 I'm Sylvia, more often known as "Sophie's Mum" these days and I am the Chief Executive of the charity I established as a lasting legacy to Sophie.
It's a busy role that sees me working all over the UK and into Europe delivering presentations and training to raise crucial awareness of the damage of hate crime and its impact on victims and communities. I'm a regular key-note speaker at conferences but just as happy working on the SOPHIE stall at Bloodstock, Rebellion or Download!
Since 2010 I have been a member of the UK Government Cross Party Hate Crime Independent Advisory Group which allows me to be a voice for alternative people and victims of hate crime.
Using my experience as a youth worker I feel that reaching young people and those who work with them is at the centre of all we do.