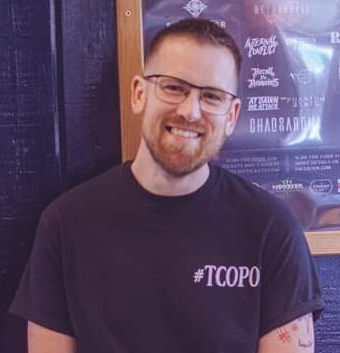 Hi, my name is Jamie. One half of The Chronicles of Podcast with my co host and wonderful friend Tom Stevens. I am beyond honoured and humbled to be asked to be an Ambassador for the foundation. The journey of my involvement with the foundation started when we interviewed Sylvia for our show back in October 2021, we were so inspired by Sylvia and her story that we decided to fly the flag for the foundation on every single episode of the show.
We've supported the foundation through live events, supporting at festivals, digital content like vlogs and on a personal level.
I'll never forget hearing about what happened to Sophie, it was heartbreaking, alarming and worrying, especially to a young alternative kid who was bullied for his own form of self expression. So it is an honour to help fight the fight for the alternative community.